We are all fans of original comic art. We love the art and the creative process that goes into creating the books we cherish. And the only thing more rewarding than collecting comic art is to somehow have a small role in the creative process. So, we contact artists, both old and new, professionals and the young talent that shows so much potential and ask them to put that vision you have down on paper. It's the dream of a fan materialized. But, sometimes you awaken to the nightmare that the commission may never be completed. The reasons are as varied as the artists themselves, but the same scene plays out time and again.
Frustrated from hearing these stories, on what seems like a weekly basis, NSNart Escrow Service has been set up to protect both customer and artist in this cycle that seems to have no end or resolution, until now.

Just like in the *OLD DAYS*, contact your artist of choice and set up your commission. Make sure you inform them you plan on using the NSNart Escrow Service.
Download the CONTRACT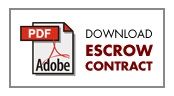 Enter in the commission information, print and sign*
Send completed contracts and payments to NSNart Escrow Service**


Art is safely delivered to customer


Payment is sent to the artist.

Cost of Services:
$22 per contract
$17 per contract if EITHER the customer OR artist is a PREMIUM CAF member
$12 per contract if BOTH the customer AND artist are PREMIUM CAF members
$10 per contract if the artist hosts the NSNart Escrow Service banner on his website/blog/CAF/DeviantArt page.***

Methods of payment:
Personal checks, Money orders, PayPal(all fees covered by contractees)
*Contracts may be completed and signed using photo editing software.

**Scans of printed contracts may be submitted electronically.

***Contact NSNart for details if you would like to host a NSNart Escrow Service banner

FAQ:
- - Do I have to sign and mail the agreement to NSNart?
- - - No. You can print the agreement, sign it and send us a scan for our files. Or sign it using a tablet or other device and send us a JPG.
- - If the artist doesn't want to pay the deposit can I pay it for them?
- - - Sure. But the deposit is meant as a deterrent, albeit a small one, to incentivize the completion of your commission. Our suggestion is to have the artist place the deposit and let them know you will add that amount to the escrow funds.
- -
What if I am unsatisfied with the outcome of the commission?
- - - All specifics for your commission should be discussed and agreed upon PRIOR to either party entering the contract. The contract cannot cover every variable encounter in the commissioning process, but is meant as a guide. Open communication from both parties is highly encouraged during all stages of the commission. .
- -How do I transfer funds for escrow to NSNart?
- - - NSNart accepts personal checks and PayPal. However, all funds sent to NSNart must be for the full amount (i.e. no PayPal fees taken out).
- -What if my artwork is lost/damaged in transit to me?
- - - NSNart accepts no responsibility for the proper shipping of artwork. Sturdy packaging and insurance are encouraged, but cannot be guaranteed by NSNart.
- -What if I want to cancel the transaction early and get my deposit back?
- - - Transactions will not be cancelled early unless both parties agree. If cancelled early, by the mutual agreement of the parties, escrow funds will be returned to the customer and artist deposit will remain with NSNart.